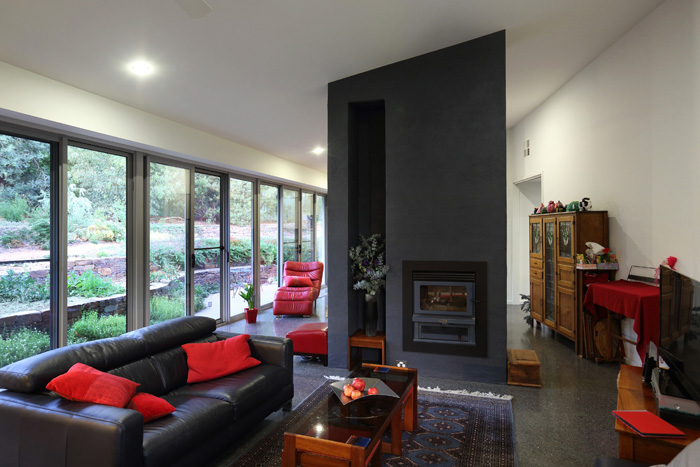 Saving money and helping the environment
Balance Homes combines energy efficient design with the best building materials to create a home which consumes very little energy and draws as much of that energy from passive or renewable sources.
In an era of rapidly-rising electricity and gas costs, reducing your environmental footprint will also reduce your home energy bills.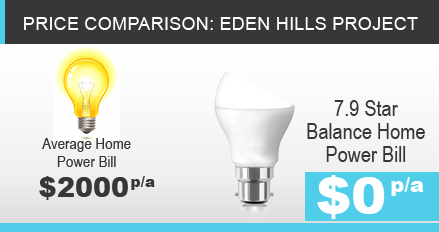 "Having now lived in it through all seasons, we appreciate the passive heating and cooling elements that keep it warm and light in winter and cool and light in summer – without the need for air-conditioning." Margie (Eden Hills)
Our carbon-neutral homes enable low impact and healthy living through correct orientation, passive solar design, superior glazing and insulation.
A Balance Home will far exceed standard, computer-generated home energy ratings adopted by project builders.
PASSIVE HEATING
Year round comfort
Large, north-facing windows in a Balance Home enable the sun to help heat your home for free during winter. When sunlight warms a tiled or concrete floor, some heat will be stored in this thermal mass and released later, warming your home into the evening.
LIGHT
Let the light in
A light and bright home not only lifts the spirit but also is good for your health and helps keep energy costs down. Correct house orientation, smart roof and eave design and the use of quality, thermal glazing ensure your home will be flooded with warmth and light in winter and shaded and insulated in summer.
FRESH AIR
Let your house breathe
The clever management of air-flow in your home can produce pleasant breezeways in summer and direct warm air through all parts of the house in winter. A well-ventilated home is a healthy home.
Cross Ventilation
An east-west axis allows most of the house to have north-facing windows. Low opening windows on the south side aid cross ventilation by drawing cool air into the home in summer, while northern openings can release warm air.
FRESH WATER
Rainwater is collected from the Colorbond iron roof and filtered through leaf-guarded rainheads and insect-screened sieves. The water collection system is designed to enable easy collection and flushing across all seasons. Stored rainwater can be plumbed under pressure to the home.
Solar Power
Solar Water Heating & Electricity Generation
Solar water heaters are standard in Balance Homes and clients have the option of installing photovoltaic panels. Balance Homes fitted with photovoltaic panels often generate an energy bill credit for the owner.
House Energy Rating
Independently-assessed Balance Homes have achieved energy ratings of up to 8 stars.
Case Study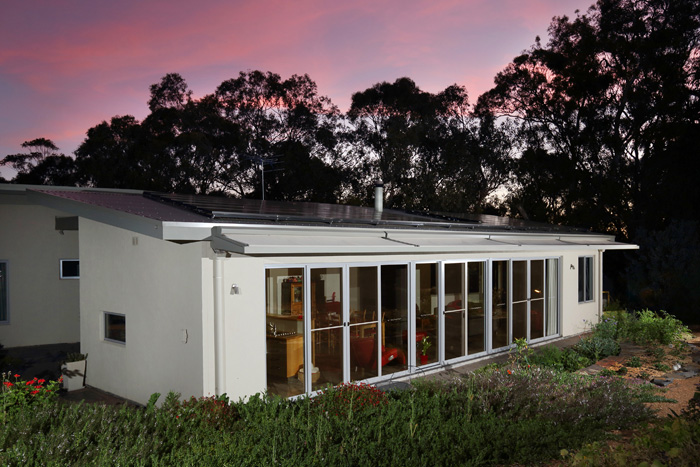 [ Read Case Study – Achieve 8 stars and pay no electricity bills ]